August 15, 2014
gluten-free option, pasta, spring/summer, vegan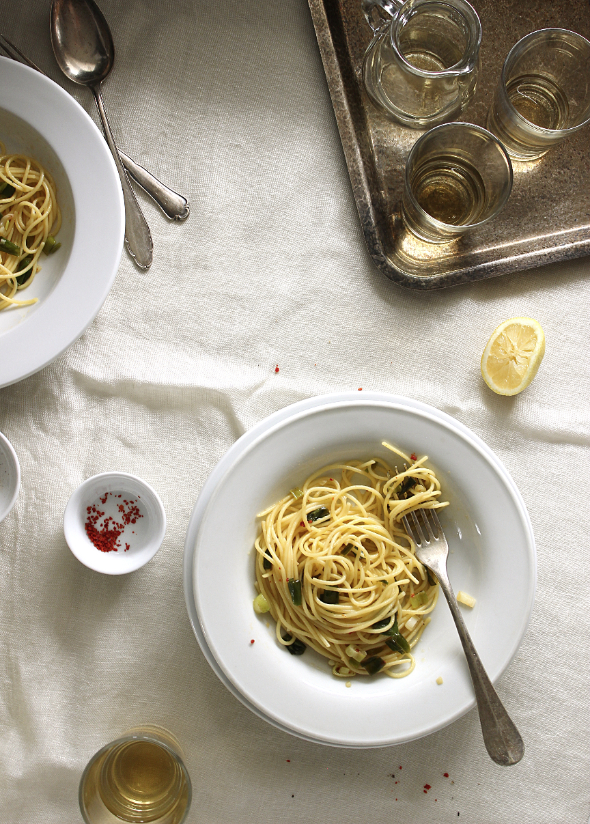 This is a little variation on the simple yet classic Italian Spaghetti aglio e olio ("spaghetti with garlic and oil"). It features sautéed spring onions (aka scallions) which adds some bite.
When I think of Spaghetti aglio e olio I remember that I really was on a kick when once vacationing in South Tyrol. Read the rest of this entry »
---
August 15, 2014
dairy-free, gluten-free, paleo option, table sugar-free, vegetarian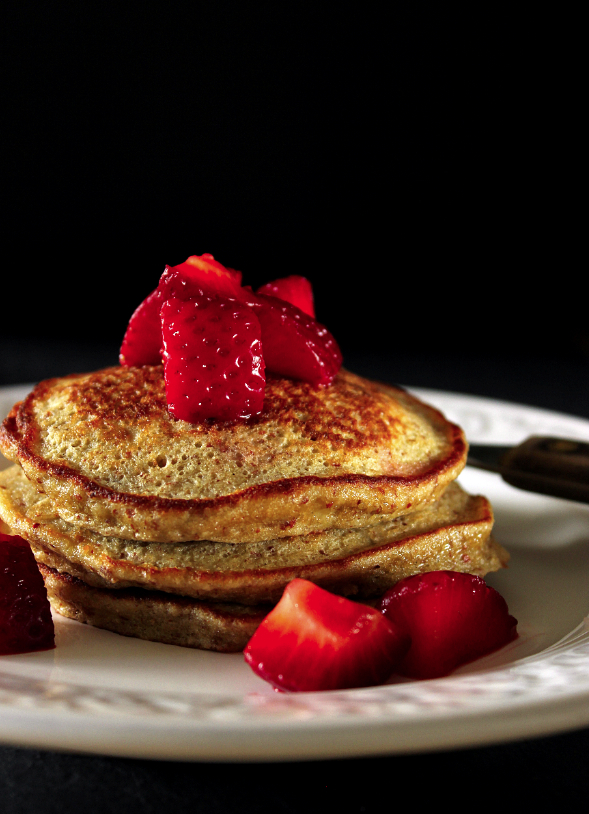 Originating from the (internet) famous two-ingredient pancakes these breakfast classics truly deserve their hype. They are moist, they have fluff and their satisfying sweetness merely comes from ripe and fiberlicious bananas – keeping you pleasantly full and your blood sugar level stable. Reasonable support comes from ground almonds and vanilla bean. It's useful being top banana pancakes in the kitchen department.
---
August 15, 2014
gluten-free, spring/summer, vegan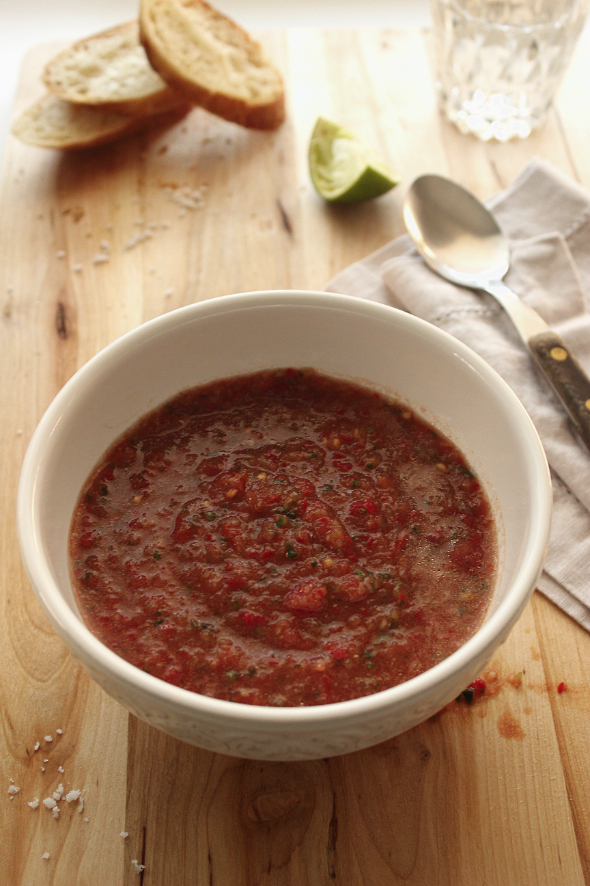 Very refreshing and full of healthy raw vegetables this modern-day Gazpacho version never disappoints and is ideal for warm summer days.
The typically tomato based soup that's been served cold originates in Andalusia, Spain and has ancient roots. The original recipe also featured stale bread that has been softened with water as a soup ingredient. Tomatoes were actually added only later after Christoph Kolumbus introduced these botanically considered fruits to Europe.
---
August 15, 2014
spring/summer, vegan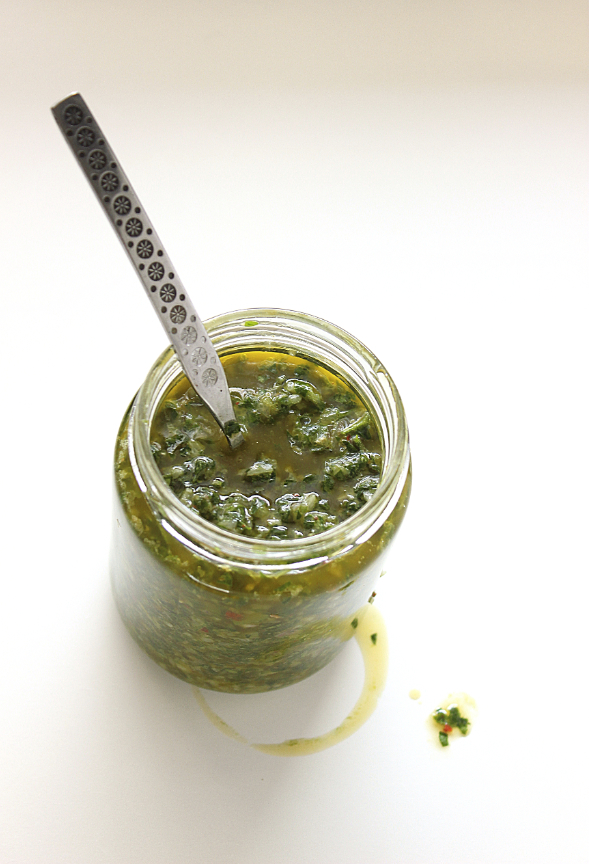 This is my take on the popular Argentine Chimichurri parsley based salsa verde that's no doubt one of the best sauces not only for grilled steaks but also for all kinds of grilled meat, fish and vegetables. It enhances your grilling experience and it feels like a pleasant visit at an herb garden. Before you enjoy ideally you let the sauce chill for some time for the flavors to develop and merge.
---