September 7, 2014
Linguini with Smoked Salmon – And a Little Excursion on Cooking with Alcohol in General and Spirits in Particular 
gluten-free option, pasta, pescetarian, spring/summer

This delightful pasta recipe has spring/summer written all over. Smoked wild salmon gets accompanied by the always enchanting green asparagus. Whisky enhances the smokiness. Fresh tarragon adds a perfect finishing touch.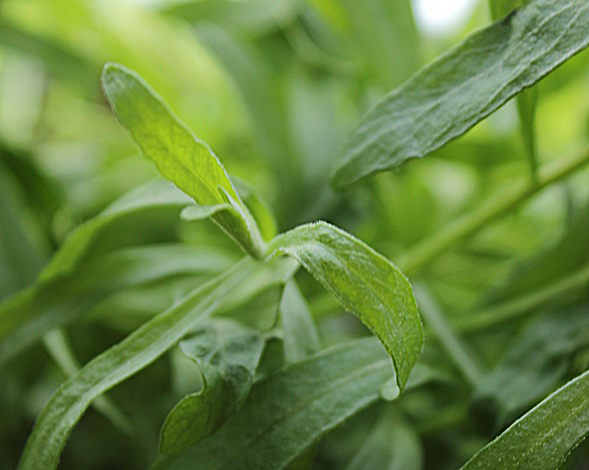 Cooking with alcohol became lately a thing for me. That deglazing sound, the smell, the slight dizziness when you inhaled the steam unintentionally… What fun! You don't necessarily need to be a splendid alcohol aficionado of some sort to enjoy cooking with it. I usually don't drink that much alcohol. Occasionally I do yes, but not always.
My cooking with alcohol experience used to be restricted to only using whine or sherry (my spaghetti with sherry refined radicchio alla Carbonara recipe is originally based on an old recipe of mine that I recently changed into a Carbonara sauce). Not always was I fond of it. Creamy sauces with white whine usually aren't that pleasing.
Is cooking with vodka just a gimmick?
Recently I also ventured into cooking with spirits. I tried my take on penne alla vodka, that typically has a creamy tomato sauce with vodka to see what all the fuss is about. Apparently the origin of this dish is uncertain – some say Italian, some Italian-American, others claim it was created by a vodka manufacturer (last one for reasons obviously). What's certain is that it's not a very old dish and all claims date no earlier than the 1970s.
The question on whether cooking with vodka is just a gimmick comes natural since the spirit itself is almost neutral in taste. The flavor of the food that you refine with however will be intensified. In case of penne alla vodka in a deeper, sharper, less innocent (less sweet) kind of way. The reason for that is that some foods' flavor compounds are alcohol-soluble. So they will only be released when you add some alcohol.
Meaning cooking with vodka can make sense, as it can bring out some hidden flavors however it will not add its own aroma. The penne dish I made was too intensified for my liking. Perhaps I used too much vodka. Maybe it deserves another try. With less vodka and pepper. (If you are curious what others think of penne alla vodka and the necessity of vodka, Kenji from Serious Eats got you covered with his test report.)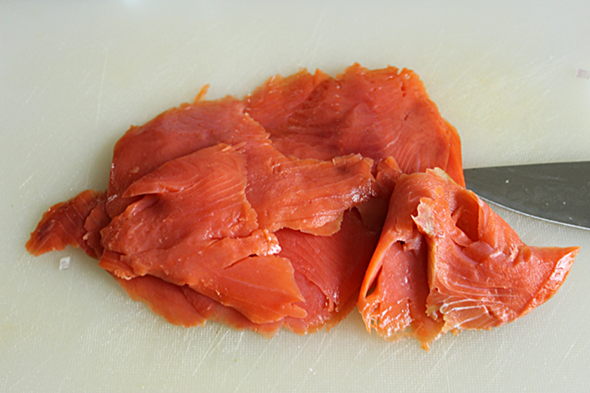 Whisky (or whiskey) on the other side definitely can not only intensify the flavor. It offers such a wide range of own flavors because of its ingredients, its distilling and maturing process so as such it's capable to add a broad variety of it in the foods. In this dish it will boost the smokiness that's been lent by the smoked salmon.
What Whisky to use?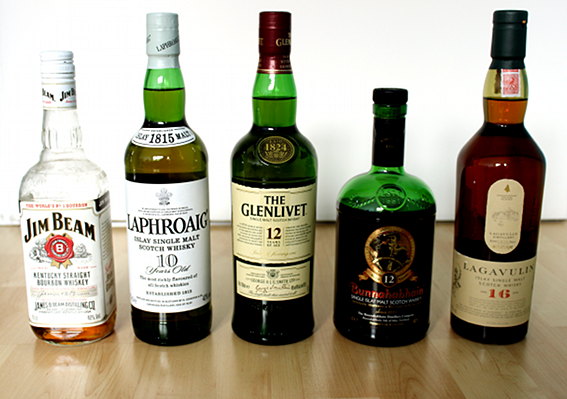 Similar to whine with its saying of 'Cook with the whine you like to drink' this can be applied to whisky. That being said it doesn't mean you have to use your most expensive one that you like to drink. So it certainly doesn't have to be a 14 or even 17-year-old single malt whisky. Of course you could if you want to. I actually used a plain bourbon whisky. Another rule of thumb is that the quality of the alcohol should also be in direct relation with the amounts that is needed. The more, the better it should be.
One important thing to consider
There's still this delusion that when you cook (or bake) with an alcoholic beverage the alcohol will evaporate ('cook out') in the heat. Saying that there will be no alcohol left after cooking or baking it, only its aroma will remain. Unfortunately that is not the case. Some of the alcohol will still retain. Actually depending on the cooking method the retained alcohol may still be quite high (as this Wikipedia entry on alcohol in finished food displays). The impression behind this delusion is based on that pure alcohol (also known as ethanol) evaporates at 78° Celsius (173° Fahrenheit).
However alcoholic beverages like whine, beer or spirits are a water-ethanol mixture. This mixture will not fully separate in the cooking process, resulting in remaining alcohol in the finished food. All the reasons there are not to consume or use alcohol should be considered towards when cooking with it. Usually there are either suggestions for substitutes (like broth) or to simply omit the alcohol. So for this recipe just leave out the whisky and you are still fine.
---
Linguini with Smoked Salmon
2014-09-07 12:25:22
Serves 4
Ingredients
500g (1 pound) asparagus
1 TS coconut oil
1-2 shallots, finely diced
60ml (¼ cup) bourbon whisky
100g (1/3 cup) cream cheese
100g (3.5 ounces) smoked wild salmon, very roughly chopped
3 TS fresh tarragon, roughly chopped
230g (8 ounces) linguini
Additional roughly chopped fresh tarragon for topping, optional
ts = teaspoon (5ml), TS = tablespoon (15ml)
Instructions
Bring a large pot with water (about 3l) to a boil and add 2ts salt.
Meanwhile wash asparagus pad dry and generously trim off their rough, wooden ends and cut them into 2 inch (5 cm) pieces. Or cut asparagus in little slices and leave only the tips intact.
In a skillet add some coconut oil and heat up at medium heat, then add asparagus and sauté them for about 7 minutes or until they are soft and developed some color. Now add diced shallots and let them become translucent and slightly develop some color as well.
Deglaze the skillet with whisky, stir and let everything simmer for 1-2 minutes. Now stir in cream cheese. Add smoked salmon and tarragon and stir once again (the salmon will break apart on its own in smaller pieces).
Cook the pasta about 1-2 minutes before they are al dente. Reserve some of the starchy cooking water, drain and add pasta them to your skillet with the sauce. Turn off the heat of the skillet.
Add some of the starchy cooking water to thin out the sauce. Stir everything to combine and let everything become hot.
Sprinkle some additional chopped fresh tarragon right before serving if you like.
Notes
The very convenient thing about green asparagus is that you generally do not need to peel it like white asparagus. All you need is to trim off their wooden ends.
food for freude http://foodforfreude.com/
Equipment
The Basics (cutting board, chef's knife)
Large pot – for the pasta
Skillet with high sides – for the sauce and pasta
---