December 18, 2014
pasta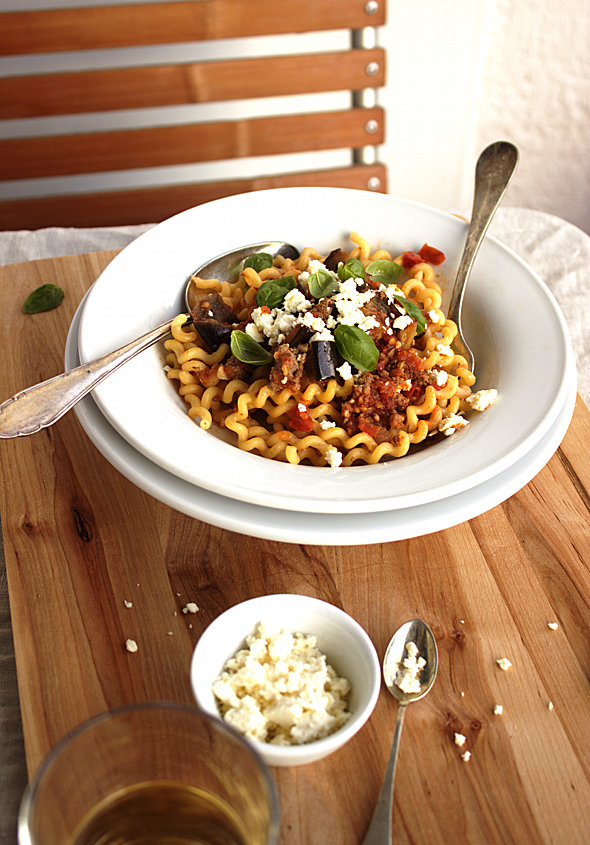 Popular Italian Bolognese ragu meets popular ingredients in the Greek kitchen such as eggplants and feta cheese combined with a subtle touch of cinnamon in this Mediterranean fusion cuisine.
Spaghetti (alla) Bolognese is widely popular around the globe and often perceived as a typical Italian dish. Funny thing though is, that Italy of all things happen to be the only country where spaghetti is actually not served along with the ground meat based sauce (to be honest I didn't know that until now that I'm writing about it). The reason for that is that spaghetti is lacking the substantial 'meat sauces adhere well on it' attribute.
Tagliatelle is usually the classic pasta in Italy that gets the privilege to be dressed with Bolognese ragu. I for one know, that my next pasta Bolognese will be made with tagliatelle. Alternatively pappardelle, fettucine or short tube pasta such as rigatoni or penne are also acceptable.
---
September 7, 2014
gluten-free option, pasta, pescetarian, spring/summer

This delightful pasta recipe has spring/summer written all over. Smoked wild salmon gets accompanied by the always enchanting green asparagus. Whisky enhances the smokiness. Fresh tarragon adds a perfect finishing touch.
---
August 26, 2014
meatless-with-cheese, pasta, spring/summer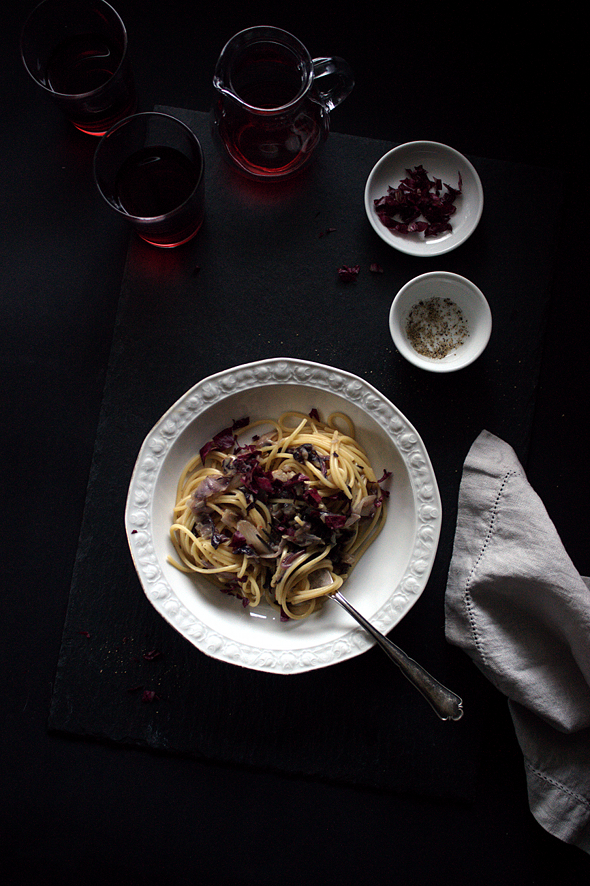 This is a meatless take on the classic Spaghetti Carbonara that typically features guanciale, pancetta or other (preferably unsmoked) bacon. Sautéed radicchio refined with dry sherry is the star here. Similarly supported by fresh eggs – and a good reasonable amount (a ton!) of black pepper, hence the name 'Carbonara'.
---
August 15, 2014
gluten-free option, pasta, spring/summer, vegan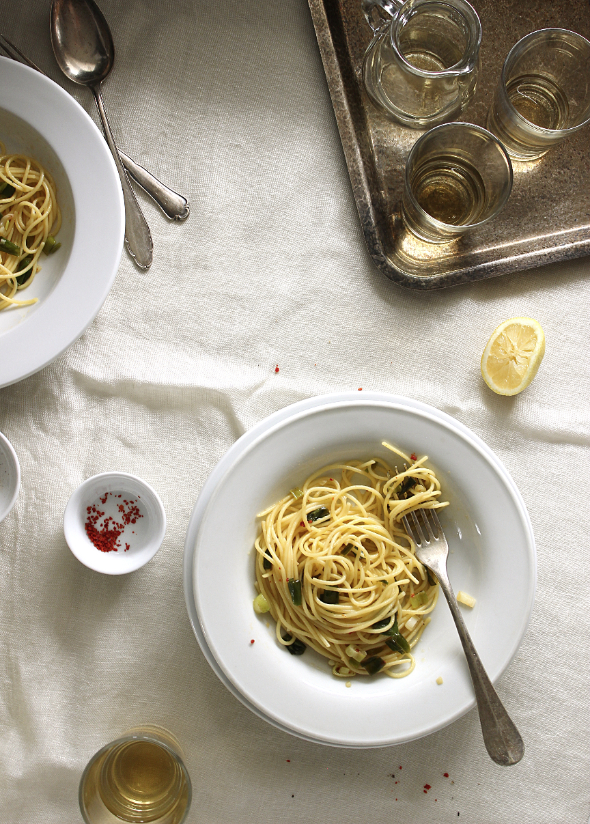 This is a little variation on the simple yet classic Italian Spaghetti aglio e olio ("spaghetti with garlic and oil"). It features sautéed spring onions (aka scallions) which adds some bite.
When I think of Spaghetti aglio e olio I remember that I really was on a kick when once vacationing in South Tyrol. Read the rest of this entry »
---