September 1, 2014
dairy-free, gluten-free, spring/summer, vegetarian option

A potato salad on the lighter side – yet it compromises nothing. Dressed with a simple but brilliant concoction made with beef stock and vinegar, typical for Southern German potato salad this side dish will become your secret main star.
---
August 15, 2014
dairy-free, gluten-free, paleo option, table sugar-free, vegetarian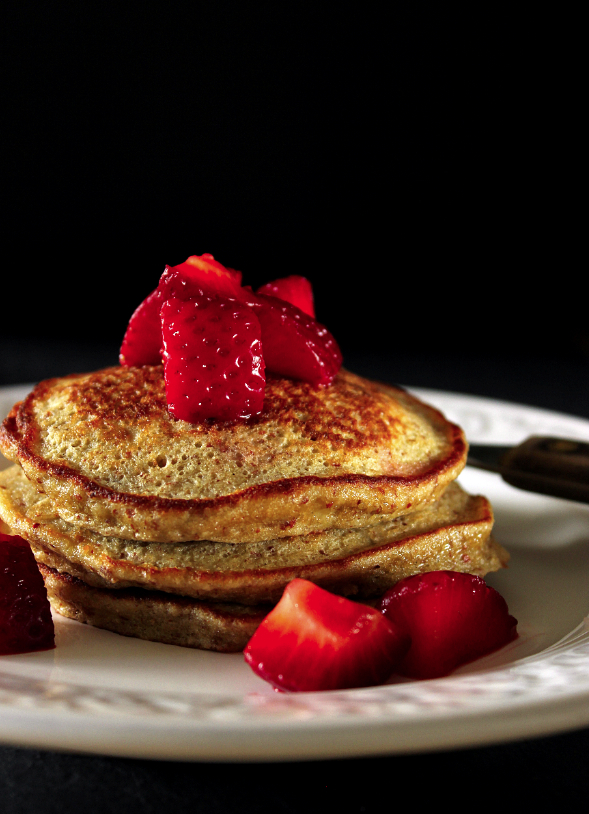 Originating from the (internet) famous two-ingredient pancakes these breakfast classics truly deserve their hype. They are moist, they have fluff and their satisfying sweetness merely comes from ripe and fiberlicious bananas – keeping you pleasantly full and your blood sugar level stable. Reasonable support comes from ground almonds and vanilla bean. It's useful being top banana pancakes in the kitchen department.
---